We're excited to announce several new additions to our Data Connectors catalog that open new doors for production teams, allowing us to broaden the assortment of native integrations of live external data that can directly populate broadcast graphics created with our cloud-based engine.
These new Data Connectors are:
Apex Legends: The popular free-to-play hero shooter game where legendary competitors battle for glory, fame, and fortune on the fringes of the Frontier, published by Electronic Arts.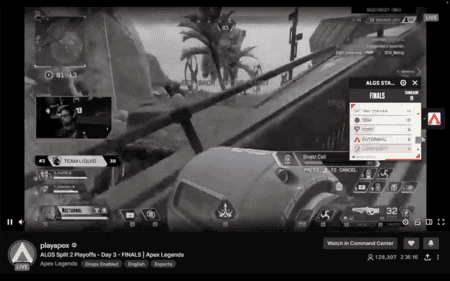 EA Sports uses the Apex Legends connector on a Twitch Extension
CoinStats: A provider of financial information for crypto assets. If you need to add live graphics with quotes (and the latest news) for the most popular cryptocurrencies, you can now do it with this new connector.

Matsport, MSO, and RTRT.me: To better serve the needs of live sports productions, we are introducing new Data Connectors for popular timing and race tracking providers. Now you'll be able to easily create real-time graphics with the official timing of the event (including race clock and splits), GPS information, start list, positions and more!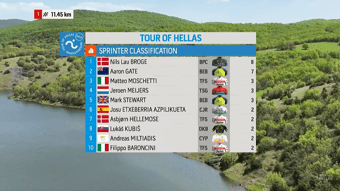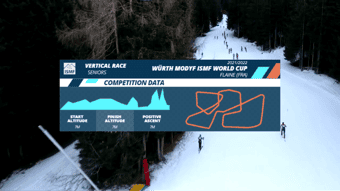 Open Weather:
Using this API for global weather data, you'll be able to quickly create graphic overlays with current weather conditions and forecasts for any region in the world.

Polygon: A provider of financial and public markets data, including latest news, commodities, stocks, etc.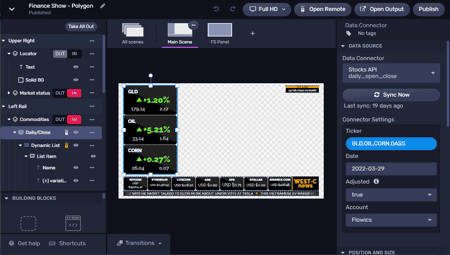 PUBG: The popular online multiplayer game developed and published by PUBG Studios. With this new connector, you can get access to tournaments' data, players, teams and live game stats.

Rouvy: An app for virtual cycling races, popular among professional and amateur riders. This connector opens a whole new breed of creative use cases for producing virtual races and engaging viewers.
IRONMAN used the Rouvy Connector for live broadcast of Virtual Races on FB Watch
Data Connectors are add-ons to a Flowics Graphics subscription. If you want to incorporate third-party data, you can choose as many connectors as you need. The solution is flexible, allowing the Data Connectors' architecture to integrate not only with cloud-based APIs but also with on-premise data sources through the Flowics Middleware. For users that deal with data sources that are only available in a local area network, this level of flexibility is crucial.
We're excited with the growth of our catalog of Data Connectors, a key initiative for us that responds to feedback from customers about how costly and time-consuming it still is to build custom solutions to integrate live external data into their broadcast graphics. That is finally changing with Flowics!
There are more connectors being developed, so stay tuned for more updates soon.
Interested in learning more about Flowics Graphics or Flowics Data Connectors?